On a fateful afternoon in 1989, one of Dave Fortney's sons came home from baseball practice with a hat so dirty that it was virtually unwearable.
With a big championship game coming up, Dave decided that instead of buying a new one, he would come up with a way to wash it—and hopefully not ruin it like the other hats he had tried to wash.
So Dave grabbed a few metal coat hangers and went out into the garage.
After a few hours of work and some input from his father-in-law, Dave returned with the first working prototype of the Ballcap Buddy™cap washer.
He placed his son's cap inside it, put it in the top rack of the dishwasher and started up the machine. When the cycle had finished, they slowly opened the door, and when the steam cleared… Voilà! There sat a super clean cap that hadn't lost its shape.
When the Ballcap Buddy was first marketed in 1992, it was sold in every major retail, discount, general merchandise and sporting goods store in the country. It is now also sold in Canada, Mexico, Japan, Germany and the UK. It was a mainstay item in Walmart for 15 years.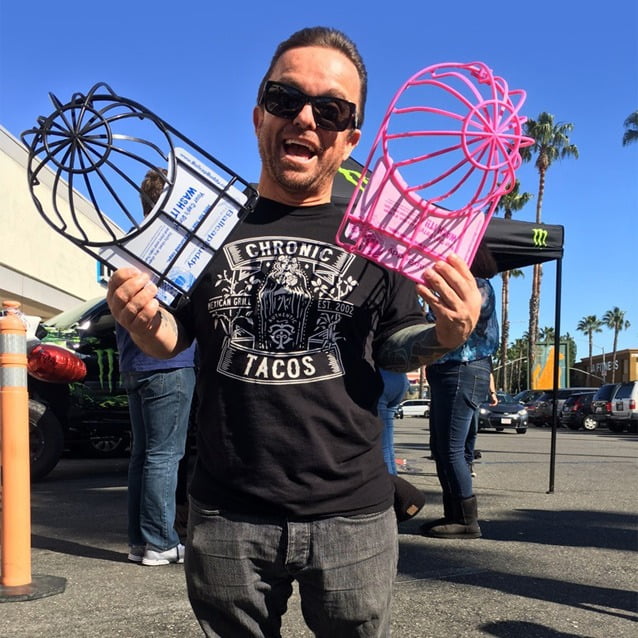 For over 27 years, we have worked tirelessly to make our customers happy and keep their caps clean. The Ballcap Buddy always has been and always will be made in the USA. We believe in quality manufacturing, personalized customer service and easy returns.